Beyond the Talks: Exploring the Attractions at Our Conference
4.8.2023.
3 min. read
Published by: Digital Labin
Author: Dora Milevoj

Welcome to Digital Labin, where we're all about embracing knowledge and experiences beyond conventional conference offerings. While our lineup of inspiring speakers, workshops, and masterclasses is indeed top-notch, we invite you to shift your focus to the exciting world beyond the talks. Here's a glimpse of all the amazing things awaiting you at our conference.
Fueling Your Mind and Body:
Every morning, we'll treat you to a delicious breakfast and a warm cup of coffee. We know that learning and networking can be intense, so starting your day with a delicious meal and a caffeine boost is essential to keep you energized throughout the event. And don't worry, we've got you covered during coffee breaks too, with an array of treats, juices, and other goodies to keep you refreshed.
Making valuable connections:
Networking is a crucial part of any conference, and at Digital Labin, you'll get to meet and mingle with various agencies showcasing their expertise at our stands. This is a fantastic opportunity to make new connections, learn about exciting projects, and who knows, you might even stumble upon your next dream job!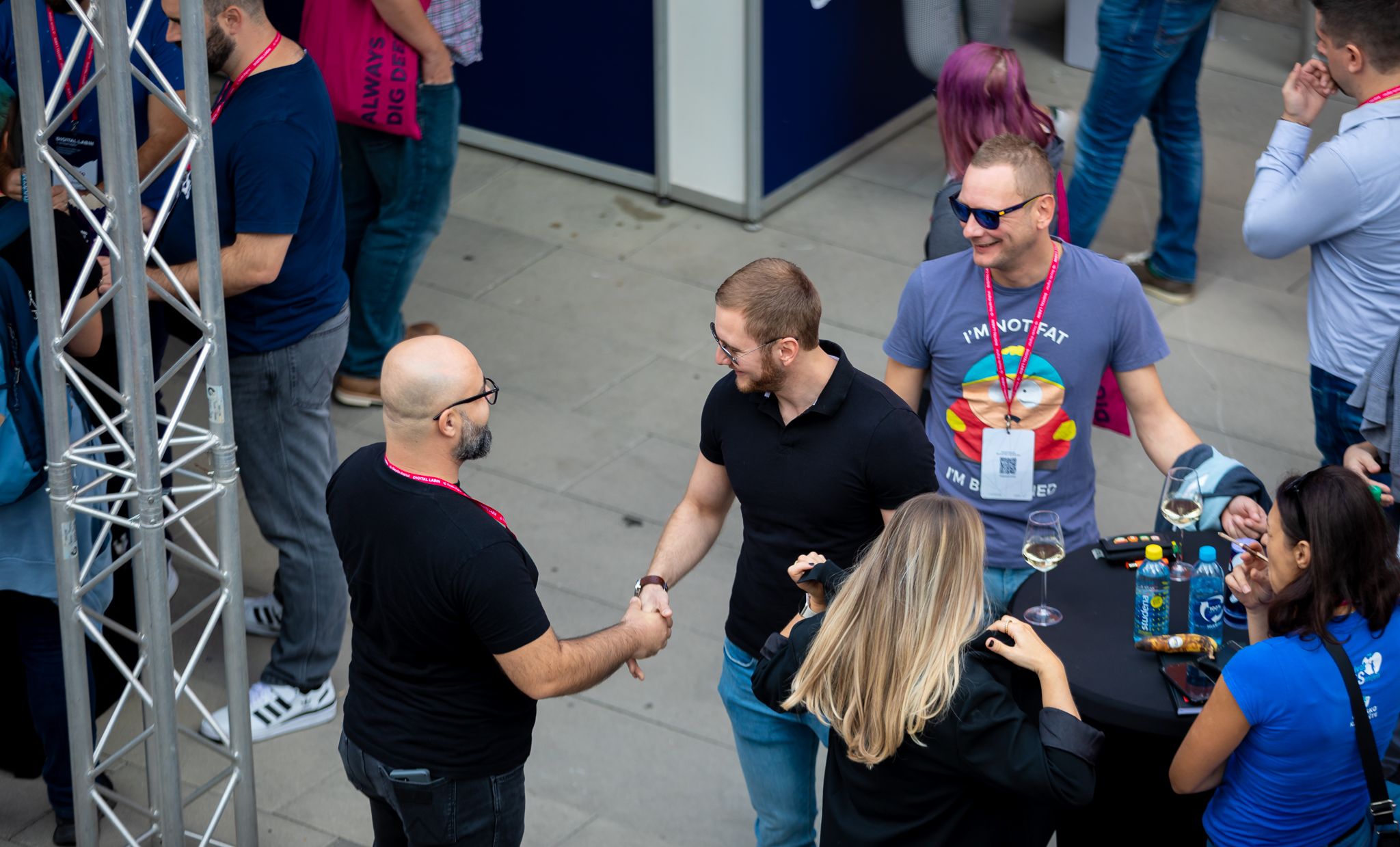 Fun and Games should be a crucial part of every conference:

Who said conferences have to be all work and no play? At Digital Labin, we've sprinkled in many activities to keep your spirits high. From a popcorn stand to bars offering an array of drinks, there's no shortage of delights to indulge in. And yes, we've heard rumors about some agencies setting up games like air hockey and pinball – a perfect way to unwind and have some fun!
Groove to the Beat:

Music is the rhythm of life, and we've made sure it follows you every step of the way. There's a DJ at every corner, setting the perfect vibe for your conference journey. And as if that wasn't enough, we've got a live band ready to get you moving and grooving!
The Ultimate Afterparty:

After a day filled with learning and networking, it's time to celebrate your accomplishments and experiences at our legendary afterparty. Trust us when we say it's the BEST conference afterparty around. Mark your calendars and get ready to party the night away!
In a nutshell, Digital Labin promises an extraordinary experience that goes beyond the ordinary. From enlightening talks to delightful treats, from networking opportunities to thrilling games, and from infectious music to an unforgettable afterparty – we've got it all. We can't wait to welcome you to our conference and show you why there won't be a dull moment.
Prepare for a conference experience like no other, where the learning never stops, and the fun never ends!
See you there!